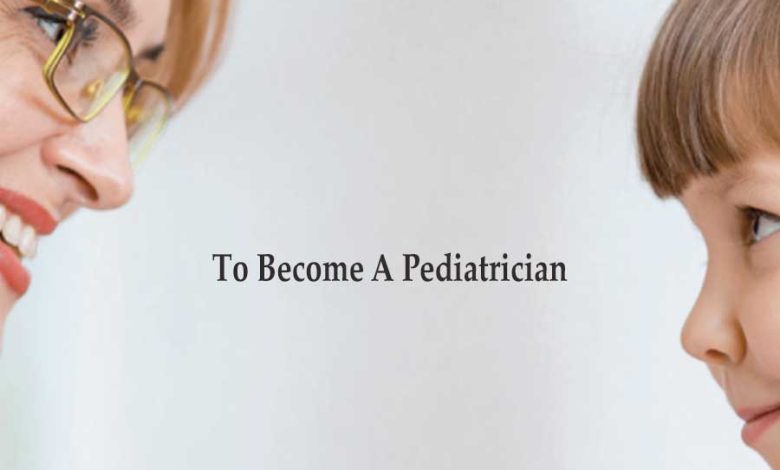 A pediatrician is a medical doctor dealing with physical, behavioral, and mental care for children from birth until age 18. A pediatrician can diagnose and treat a broad range of childhood illnesses. These include dealing with minor health problems to serious pediatric diseases. To become a pediatrician, a student must have a four-year pre-med school, a four-year bachelor's degree from a medical school, and a period of residency of three years. Following are the details for the requirements to become a licensed pediatrician in the USA.
1- What college should I go to if I want to be a pediatrician?
To be a licensed pediatrician in the USA, one needs to complete eight years of study and a 3-4 years residence period. There is a long list of colleges offering Bachelor's programs in pediatrics. Most medical schools offer 4-year programs. The first two years are focused upon coursework while the rest of the two years are focused upon clinical experience.
Here are some of the best pediatric graduate schools in the USA:
The basic requirements and coursework for most of the programs are the same. There are some minor changes in every school program.
2- Best pre-med course for a pediatrician
Most medical schools offer similar 4-year programs for pediatrics. In this 4-year program, the first two years are primarily focused on coursework and the rest of the two years are focused on clinical experience.
The coursework for the pediatrics will include:
A thorough study of the human body at all levels
Medical practice
Patient care
Medical ethics
The third year includes patient care under the supervision of physicians. It also includes collaboration with other physicians in a variety of clinical settings.
In the last and the fourth year, the students will focus on the career path they choose.
The student must initiate with a four-year degree with a pre-med set of classes. It usually consists of eight classes covering basic subjects such as Organic Chemistry and Anatomy. There can be a Bachelor's degree in any field but the general suggestion is for the degree related to their future studies. Suggested degrees include Child Development, Child Psychology, or any type of medical-related science such as Chemistry or Biology.
After graduation, students will need to apply for medical school for a program between 4 to 5 years as a pediatrician. The final year or the last two years of school are spent as an internee. After graduating there is three years as a resident at a teaching hospital or clinic. After this, the student is ready to apply for a job as a pediatrician.
Cheapest Physical Therapy Schools in the USA
How long does it take to become a radiologist technician?
How long does it take to become a radiologist technician?
3- How much does it cost to become a pediatrician?
To become a licensed pediatrician in the USA, students must meet education, training, and licensure requirements which cost differently. The information for the cost of a licensed pediatrician is given below:
a. Cost for Bachelor of Science Degree:
The average cost of a Bachelor's Degree in the USA is $12,000. All physicians, despite their specialty in their field, must obtain a 4-year bachelor's degree which is followed by a 4-year medical degree.
b. Cost for Medical School:
The average cost for a medical school in the US is $155,000. These medical schools offer a variety of medical techniques to their students. Pediatricians may use holistic approaches, integrative medicine approaches, medicine approaches, or alternative and complementary medicine options depending upon these medical techniques. It produces two programs including Doctor of Medicine (MD) or Doctor of Osteopathic Medicine (DO) degree.
c. Residency Cost:
After completing medical school, a pediatric student will enter a residency program. These residency programs last for 3-4 years and the cost for the residency program depends upon the state of practice for the pediatrician and the facilities opted by the student.
d. Cost for Pediatrician License:
Pediatricians in all states of the USA must obtain a state Licensure to practice medicine in the USA. This licensure process includes passing standardized national licensure exams. Based on the training, pediatricians can take these licensure exams. MDs take the U.S. Medical Licensing Examination whereas DOs take the Comprehensive Osteopathic Medical Licensing Examination.
e. An outlook over the salary of Pediatrician in the USA:
The average salary for a Licensed Pediatrician in the United States is $202,400 (May 2020). The salary varies from state to state and the range typically falls between $176,300 and $241,900. Salary ranges depend on various factors including education, certification, experience, and additional skills.
4- Pediatrician education requirements to practice in the USA
The complete education and training period to be a licensed pediatrician in the USA is more than a decade. This period consists of up to 11 years.
Which degree does a Pediatrician Require?
A pediatrician requires the following degrees and license to be a licensed pediatrician in the USA:
a. Bachelor's Degree
A bachelor's degree is essential for the application to a medical school. Degrees related to pediatrics are recommended which include child psychology or pre-med. A certain number and types of science courses are also required which include chemistry, physics, and biology to be eligible for admission.
b. Letters of recommendation
Letters of recommendation are required for medical school applicants. Professors may recommend students for the current degree.
c. Medical College Admission Test (MCAT)
Students also have to take the Medical college admission test (MCAT) during their undergraduate study. He/she also needs some additional skills in the medical field to be a favorable student for admission.
d. Medical Degree
The next step in the pediatrician career is attending medical school and earning a medical degree. This can be either an M.D. or a D.O. degree. An M.D. or D.O. have similar coursework and methodologies but there is a difference. D.O.'s take a more holistic approach to medical practice and put a greater emphasis on the musculoskeletal system and preventive care.
e. Residency
The next phase in the pediatrician training is the residence program. It is a 3-4 years program. Most of the states require a 3 years residency program. During their residency, the pediatricians are generally in a hospital setting. During the second and their hearing, the primary focus of the students is on their sub-specialty.
f. Licensing
Candidates for the pediatrics license must take standardized national license exams to practice medicine in the USA. M.D. graduates/candidates must take the U.S M.D. Medical Licensing Exam (USMLE) while D.O. candidates have to take the Comprehensive Osteopathic Medical Licensing Exams (COMLEX-USA).
g. Certification
A pediatrician should also certify through the American Board of Pediatrics. The requirements for the General Pediatrics Certifying Exam include graduation from medical school, three years complete residency, and possession of a medical license. Pediatricians can be certified in general pediatrics or subspecialties such as adolescent medicine developmental-behavioral pediatrics, and pediatric endocrinology.
5- How many years to become a pediatrician?
To be a licensed pediatrician in the USA requires a total time of 11 years.
These 11 years consist of the education and training of the Podiatrist. It includes four years of a college degree, four years of medical school, and three years in accredited residency in the specific program for pediatricians. After this education, training, and accredited residence, you would be a Pediatrician by profession.