Who We Are
Welcome to Ask Degree, a website that provides free resources for those interested in exploring, starting, or expanding a career in education. As someone who is passionate about education, I created this site to give individuals the tools they need to make informed decisions about their educational paths and careers.
We offer free guides and related articles on various fields of education to help students reduce the stress of searching and save time. Our top priority is editorial independence, and we strive to provide transparent information and data-driven content as powerful tools for accessing high-quality education.
At Ask Degree, we carry out fact-finding to provide students with reliable and accurate information about various education-related topics. We believe that education is a crucial aspect of personal and professional growth, and we are dedicated to empowering individuals to make informed decisions about their educational journeys.
How We Make Money
We clearly identify our advertising placements with terms like "ad," "sponsored," or "advertising disclosure." When users interact with one of these advertisements. We may also make money through affiliate partners (e-commerce links). If a user clicks on a product link and makes a purchase on the vendor's site, we may earn a commission. Our writers and editors make independent product recommendations without the influence of our business team.
We take steps to ensure our site is accurate and up to date, but some information might differ from what is found on a vendor's website. All products are presented without warranty. We take steps to ensure our readers know the difference between sponsored and non-sponsored content on our website by displaying clear advertising disclosures as well as information on the educational institutions that are sponsoring the content. We may present advertising messages, advertisements, or sponsored posts on our social media channels.
Editorial Team
Chief Editor
Hassan Zaka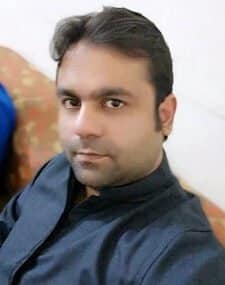 Hassan Zaka is the Chief Editor of Ask Degrees.com He is an Associate of Chartered Certified Accountant. More than 10 years of experience in writing content in various fields. Read, review and verify each piece of data presented by other editorial staff to him before the content is made public.
Email: hasanzaka2@gmail.com
Contact: 00923418138113
Associate Chief Editor
Abrar Ayoub
Abrar Ayoub is the Associate Editor of Ask Degrees. He earned his master's degree in information technology from Bahauddin Zakariya University – BZU He has more than 15 years of writing experience in education blogs.
Senior Editor
James E. Golder
I have more than 15 years of blogging experience in education and scientific projects. Handle, verify and share ideas with my team. Got an engineering degree in electronics from Northeastern University.
Email: James. Golder@gmail.com
Junior Editor 
William F. Mason
I have more than 3 years of blogging experience in various niches, and so far I have really enjoyed working with the askdegrees.com team members. My other task is to handle the SEO of this Website, which includes Data optimization, Keyword Research, and Performance, and the main focus is to update all matters related to web vitals.
SEO & Data Collector
Hamza Zafar
Hamza Zafar is a search engine optimization and Data Collector and has an experience of more than 1 year in this field
Further Information about Ask Degrees