Learning disability is a condition that affects learning and intelligence across all areas of life or a person and it affects a good number of people in the USA. The USA fully supports these students with learning disabilities by providing different learning programs and multiple job opportunities. The major field for students with learning disabilities in USA are:
Visual arts
Hospitality
Sports and Recreation
Construction
Sales and marketing
Landscaping or gardening
Social works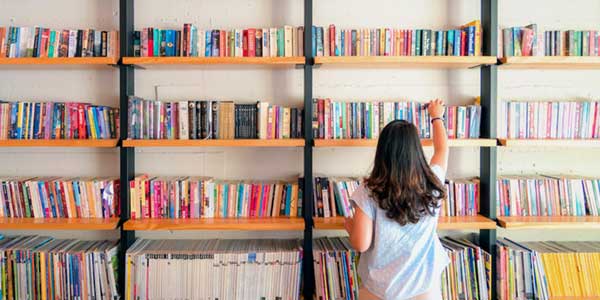 What are the best colleges for students with learning disabilities?
The USA has a wide range of colleges and universities with multiple programs for students with learning disabilities. Some of the best institutions offering programs to people with learning disabilities are listed below:
More: Colleges in the USA with good film Programs
2. Best careers for students with learning disabilities
Learning disability has so much diversity in it so the career opportunities for the students with these disabilities have a wide range. A person with a learning disability in one area of their learning process may prove to be a talented personality in another area. There are multiple careers where jobs are available for people struggling with their learning abilities. A list of the departments/disciplines and the possible jobs is given below:
Filmmaker
A lot of people with learning disabilities may have a heightened ability to analyze faces and choose the best one fit for the camera. Filmmaking has a wide range of opportunities for people with learning disabilities in the USA.
| | |
| --- | --- |
| Job Title/Job type | Average yearly wages |
| Film and video editors | $87,300 |
| Directors of motion pictures | $109,540 |
Entrepreneur
The next major field for a perfect career is entrepreneurship. Some of the world's most successful business people said they have achieved success due to their learning disability or dyslexia. They can find a job in this field and can get a yearly pay ranging between less than $50,000 to more than $200,000.
Counselors
Since they have grown up with learning disabilities facing so many challenges, these people often develop a lot of empathy for those who are struggling with their learning. Therefore some of them often choose to counsel others on how to tackle these challenges. The jobs and average wages of counselors are:
| | |
| --- | --- |
| Job title / Job type | Average yearly wages |
| Rehabilitation counselors | $40,160 |
| Addiction and mental health counselors | $49,950 |
| School counselors | $61,000 |
Broadcast News Anchor or Correspondent:
Public speaking is among the special talents that come naturally in people with learning disabilities as they have spent a good time attending motivation lectures, counseling sessions, etc. So it might be a good choice to invest yourself in a career that involves being in front of a camera or audience. Broadcast news or correspondent would be a good option for people with learning disabilities with job opportunities and average yearly wages around $62,400.
Nursing Assistant
The nursing assistant is another option for people with learning disabilities. This job would give you an advantage of your empathetic nature and provide basic care to medical patients or residents of nursing facilities. This job typically involves relatively simple tasks including:
Feeding
Dressing
Bathing
Moving
Grooming patients
These nursing assistants make average yearly wages of $30,720.
3. What is required to ask for educational accommodation for a disability?
A student with a learning disability when requesting educational accommodation must have a disability covered or confirmed by law and be qualified with or without reasonable accommodation. The student must also participate in the process of developing and implementing the process of accommodation.
Once a student requests an accommodation, the school must make a reasonable effort to determine the appropriate accommodation for him. The college is obligated to provide reasonable accommodations to the student with a learning disability and it can not fundamentally alter its programs to accommodate a student.
FAQs:
-What is the difference between a learning disability and a learning difficulty?
Learning disability and learning difficulty are two different conditions. Learning disability is a condition that affects learning and intelligence across all areas of life whereas a learning difficulty is a condition that creates an obstacle to a specific form of learning or affects a single area of learning. Learning difficulty does not affect the overall IQ of an individual.
Learning disability:
A reduced intellectual ability and difficulty with everyday activities.
All areas of intelligence or learning are affected.
There is no level of learning disability.
Learning difficulty:
Learning difficulty is a condition where intelligence is not affected at all.
It affects a single area of learning such as reading, writing, spelling, mathematics, etc.
There are several levels of learning difficulty including significant intellectual or cognitive impairments or severe learning difficulty.
– Why do students with disabilities drop out of school?
Students with learning disabilities do not complete their learning period at the school and are either dropout from the school or they leave it on their own. Some of the major reasons for which students with learning disabilities are dropped out are given as:
They do not feel engaged and supportive at the school.
Lack of self-advocacy and self-regulation skills.
High stress and low moral support at the school.
Teaching the same lesson, again and again, may become tiresome for the tutor and it may cause the dropout.
–What challenges do students with learning disabilities face?
Students with learning disabilities face a lot of challenges during their student life and throughout their life. Some of the major challenges are listed below:
Inconvenient conditions or school climate may not be supportive such as bullying or inadequate resources for instructions and moral support.
A lower or no expectations from the students may discourage them.
Inappropriate methods of teaching or lack of instructions that don't enable a student with learning disabilities to learn.
Insufficient funding may be a challenge. Most schools don't have enough funds for students with learning disabilities.
Troubled communication with the teaching staff classmates.
Lack of parental support for them or if there is a lack of specialists it may be a challenge.
There is a lack of appreciation and too much paperwork or documentation.
An abnormal student behavior such as chronic absenteeism may be experienced.