The article explains the process of home-schooling without the internet and highlights the importance of having a proper curriculum and plan. The article lists the guidelines for home-schooling, what is required, and how to prepare for going offline. The article also lists some factors to consider when looking for the best offline home-schooling curriculum. In addition to that if you are looking for free accredited homeschooling programs, A guide you should go through it before going offline.
Introduction
If you decide that your kid should be raised inside the house without going to that brick-mortar, old school, providing the same educational experience as they get in the school becomes important. First, you need to understand what all things are required while giving offline home-schooling. Sometimes the parents, since starting, don't send their children to school; instead, they give them home-schooling.
Some even drop out their child from school at the mid-year and shift them to home-schooling. There could be multiple reasons for it. This has been happening to about 30% of Kids in America. According to the National Centre for Education Statistics, in 2016-17, approximately 3% of students in the United States were homeschooled. However, it doesn't mean that home-schooling is bad, especially when you are deciding to cut off all Internet access and provide your kids with actual practical-based learning. It's important to develop an appropriate plan or curriculum for your kids. This may take some time, but you can do something intellectual to raise your kids.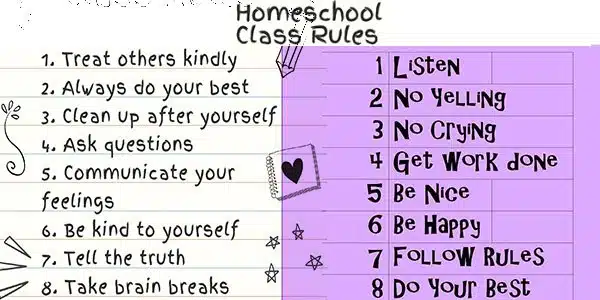 How is homeschooling done without the Internet?
Most of you must be wondering if it is possible that without the help of computers, home-schooling can be done. Well, the answer to this is much easier than you think. Yes, home-schooling can be done without access to the Internet because many offline curricula and plans are available for proper studies. However, the Internet plays a major role and makes home-schooling easier. But still, some parents prefer to provide education to their kids without the need for the Internet.
Guidelines for home-schooling curriculum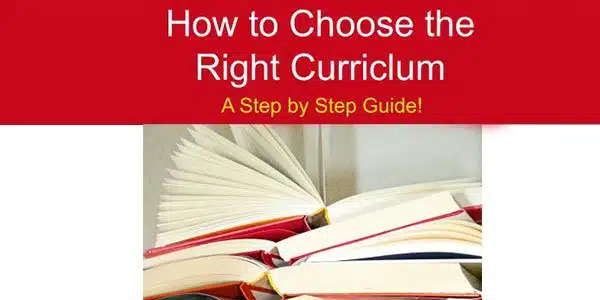 Regardless of what makes you look for an eclectic approach and unschooling at any phase, it would be best to look for guidelines that will help you teach your children. It isn't easy to impart the same education the child gets when going to school. Proper guidelines should be provided to all the parents for offline homes calling their children. Before that, you need to understand what all things should be needed.
Approval of state Government: First, you need to have something to keep track of your children's learning and their ongoing progress. The state or the country's government asks you to prove how home-schooling is going. The government keeps track of projects, record keeping, portfolios, assessments, and other things. Moreover, it is important that you should have something which will help you to comply with all the requirements. So, we have provided the list of things needed while home-schooling.
Importance: Offline home-schooling provides a curriculum for offline learning at home rather than giving a straight regiment standard. Not only the curriculum but how the parents use it is also important. However, it depends on the priorities, commerce situation, and your child's peace. The goal of learning should be the same as that of a normal school. Parents are the main ones in charge of the whole process. It should be clear that all the topics added to the curriculum should be rearranged properly. The approach should be clear and flexible to take up all the suggestions from people. Never make your kid study for several hours continuously; instead of this, take short breaks after every session. So, these are some points you should keep in mind while choosing the right curriculum for your kid.
What are all things required for offline home-schooling?
If you are starting offline home-schooling, then there are some requirements which are needed to be fulfilled. First, you need to take legal notice from the central government, especially if you live in America. The requirement varies from one place to the other. Some states might need no requirement, but some can ask for the portfolio. The portfolio will be reviewed to test whether offline home-schooling is conducted properly.
These are conducted several times at different intervals. When choosing a curriculum for offline homeschooling, it is important to consider your child's learning and teaching styles. According to educational researcher and author Linda Dobson, "The best homeschooling curriculum is one that meets your family's needs and style and provides what your children need to learn".
How to prepare for going offline?
Before going off the school or the Internet, parents must talk to their children and spend some time with them. After that, start teaching them casually so they can clearly understand home-schooling. It will get the kid used to the process of learning. Conducting this activity will lead your kid to understand what will be the preferred style of learning. Homeschooling expert Mary Hood says, "Take the time to get to know your child and their learning style, and then choose a curriculum that matches those needs"[5]. Some children gravitate more toward auditory and visual learning.
On the other hand, some prefer to write and read to learn something. If you know which idea your child likes will let you design the best plan or curriculum. Before starting, it's better to research all the right topics that should be included in the curriculum and will increase the level of understanding and knowledge of the child. It would be best if you never underestimated what level of preparation should be required, as time plays a major role in children's learning.
How to look for the best offline home school curriculum?
Access to the Internet can take time to design the curriculum. Especially if your child was using the Internet earlier for studies, it becomes important that proper measures be taken without Internet access. So that the child may learn properly; although the internet plays a very important role in our day-to-day activities, cutting it away from schooling could feel jarring.
First, explain why you are minimizing Internet usage to your children, and listen to what they say. They are concerns also matter. Tell them about the benefits of using an offline curriculum. All these little things will help them, and you better decide what's good for your child. If you are not using the Internet, you get access to fewer tools and assets. But it's good that you are not relying on online tools.
Below are some of the things which you should include while looking for the best lying home-schooling curriculum.
Budget
Time
Your very own style of teaching
Life skills, subjects, and value you consider is a great point for the learning process of your child
Personal beliefs and benefits
Support and help
For example, if you keep giving rich content and a repetitive curriculum with many worksheets and videos, this will cause burnout. A curriculum filled with crafts and art could only be realistic if your kid is big enough to understand and do things independently. People who cannot afford regular schooling sometimes choose to homeschool. But if your budget is too tight, buying a curriculum filled with everything becomes hard. This is because all the online-based curriculum requires a subscription for assessment.
Responsibility of parents in home-schooling of their child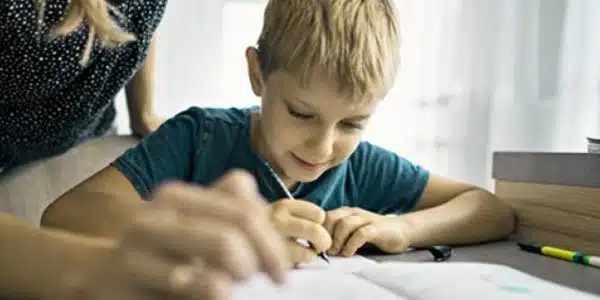 Home-schooling requires a lot of time and commitment from the parents as they have to let their child study at home. So it becomes the parent's responsibility to conduct the offline learning independently. This is done by spending some time with your kid. Some parents may also think home-schooling is more valuable to education. Some of the things which can be included in home-schooling are:
Printed worksheets
Handout material
Basic supplies for school at home
If we talk about the material and resources required for proper schooling, you should always consider buying a subscription from the available curriculum. If parents work part-time, they can dedicate some time to teaching their children. But it will also take all the leisure activities and time of the parents. But if you can handle it easily, you should go for offline home-school teaching.
What are the different types of curricula for home-schooling?
There are many websites which are selling different types of curricula online. All of them differ by having their content style, different approach, support setup, and delivery, so now let's see what all types of curricula are there:
1.    Most Effective Offline Homeschooling Curriculum
Offline curriculum, as the name suggests, does not require access to the Internet. Material is already downloaded and printed. Apart from this, it also includes the workshop. The offline curriculum is cheaper and can be easily accessible. You can also get all the books from the local store.
Examples of offline curriculum:
This method is a perfect mix of various styles, including the Charlotte Mason method and the traditional method of learning. Features:
Living books
Copy work
Narrations
Picture art studies
Aim of this curriculum
This curriculum aims to make children smart enough to take decisions in their life independently. It also focuses on providing ample knowledge to the kids, similar to that provided in the school.
Benefits of the curriculum
The following are the benefits of easy peasy curriculum:
Parents can easily track their children's progress report
Entirely free to use
Deletion and addition of the courses can be done easily
Available for all standards from Pre-primary to k12.
| | |
| --- | --- |
| Pros | Cons |
| Parents won't have to make separate plans and worksheets. | Some people have said that the lessons are disjoint. |
| Real books are provided which use classical literature. | It only focuses on traditional knowledge. |
| Variety of lessons | |
| The Facebook page of this plan provides support. | |
Time required to complete this course
It is a complete curriculum, so for 1 credit course, it takes 180 days to complete. At the same time, the 5-credit program will take 90 days to complete.
Suitable for whom?
This course is suitable for all children as it combines all the subjects for classes K to 12.
This homeschooling curriculum is focused on rich and beautiful and art-based curriculum. This curriculum covers various subjects, including history, handwriting, and maths. Its features include:
Incredible Story narrations
Bible verses
Complete kit for Pre-k to higher secondary education
Aim of this curriculum
The prime aim of this curriculum is to bring beauty and goodness into every child's life. They provide affordable and top-quality curricula.
Benefits of the curriculum
The simplified course covers all the essential concepts such as literature, reading and writing.
For levels 1 to 5, the course is free
| | |
| --- | --- |
| Pros | Cons |
| It promotes the concept of independent learning. | Fully text based |
| The language subject incorporates all the subjects. | |
| Quite affordable | |
Time required to complete this course
Each lecture takes around 15-30 minutes, and usually, the complete duration of the curriculum is 180 days.
Suitable for whom?
It is good for those who want to upskill their math level and improves interdisciplinary skills.
It works in the area of growth and incremental development. The idea is to teach students the basic concept of maths, starting from small and manageable steps with the new lesson linked with the previous lesson. It is a great approach to make the children learn each concept. It employs the use of
Review of an old concept
New material
Aim of this curriculum
It mainly aims to provide clear knowledge to all the students about the concept of math that is developed, practiced and reviewed cumulatively.
Benefits of the curriculum
Uses new concepts for learning and has different levels of maths.
Old concept and reviewed before starting the new concept.
| | |
| --- | --- |
| Pros | Cons |
| Kids work independently | Somewhat expensive |
| Better skills | It requires prior knowledge of the topic before starting a new concept. |
| Increase mental agility. | |
Time required to complete this course
Each lesson takes around 45 minutes to complete and is available for all classes. Usually, it takes around 35 weeks to complete the curriculum.
Suitable for whom?
If you want to learn maths but with a new way of learning, you should opt for the Saxon Math curriculum.
This curriculum uses Charlotte Mason, which is based on classical education, including the Bible. It comprises Music appreciation. Poetry, Nature study and copy work. The features of this curriculum are:
Grades K – 12
Community support
Free
All books available online
Faith-Based
Aim of this curriculum
It aims to prepare the children for a future filled with everything, including trust in god, the natural world, and humanity.
Benefits of the curriculum
It compiles various online resources and includes Charlotte mason learning.
Variety of lessons
It also offers additional courses
| | |
| --- | --- |
| Pros | Cons |
| Completely free no tuition fees | Not accredited |
| Online study material | It does not make daily schedules. |
| No donations | |
Time required to complete this course
Although it offers a complete 12 years program, if the kid has completed 9 years, it will be considered equivalent to secondary education.
Suitable for whom?
It is helpful for students of all grades.
It is a unique curriculum that uses the traditional education style of Charlotte Mason. These programs encourage the children to do their work on their own, which means parents want to have to work a lot, and it also gives them a chance for the students to learn independently.
Hands-on training
Focus on adding bible values.
Online customized lessons
Aim of this curriculum
This program was created to enable parents to educate their children superbly and biblically from the comfort of their homes.
Benefits of the curriculum
The main focus of this curriculum is on providing Biblical values
It works on proving subjects related to traditional learning, including reading, math, science, history, and writing. 
It incorporates customizable plans.
| | |
| --- | --- |
| Pros | Cons |
| Easy to understand | No support for the video |
| Answers provided with the textbook | Expensive |
| Contains lessons from the Christian religion and Bible | |
| Easy to read | |
Time required to complete this course
Each lecture lasts 30 to 40 minutes, and there is no duration as such classes occur 5 times a week.
Suitable for whom?
It is suitable for students of all grades. It completes all the subjects required at the time of teaching as it matches the curriculum taught in school.
It is created and used in Christian and homeschools, integrating the bible concept into all different subjects without mentioning God. This curriculum encourages the children to study all courses completely.
Different subjects
Worksheets
Aim of this curriculum
This curriculum aims to develop strong interpersonal skills in every child so that they can lead their life independently.
Benefits of the curriculum
Great books and material which inspire and engage learners
Helps in developing the communication skills
Provides customizable schedule
| | |
| --- | --- |
| Pros | Cons |
| It is quite affordable. | Sometimes the content could be more varied. |
| Engage in various teaching styles. | It works every week, so if someone misses a lecture and cannot complete it the next day. |
| Mainly focuses on the development of characters. | |
Time required to complete this course
The first-day curriculum takes approximately 34 weeks to complete.
Suitable for whom?
It is good for beginners, students who have just started learning from raw numbers to the alphabet.
Students can study arithmetic topics and achieve at their pace with the support of the Math-U-See Program. This innovative math program combines a distinctive collection of manipulatives with techniques explained in different textbooks, lesson-by-lesson videos & online materials.
Aim of this curriculum
This curriculum aims to help students understand the basic concept of mathematics and succeed in their life.
Benefits of the curriculum
It contains individual lessons which are good for understanding, especially for an independent learner.
Additional practice sheets and instructional videos, helps the student learn concept easily.
The curriculum is simplified and does not need any preparatory work. 
| | |
| --- | --- |
| Pros | Cons |
| Short lessons | Needs basic skills |
| Easy to understand | Handwriting skills are also required. |
| Intuitive for new learners | |
Time required to complete this course
It usually takes 15 weeks to complete all lectures in the curriculum. Regularly it requires 45 to 1 hour to complete a whole lesson with worksheets.
Suitable for whom?
This curriculum is specially designed for children who need help understanding the concept of maths and face struggles solving maths-related problems.
2. Online Curriculum
You can also do homeschooling online, in which the kid Learns through log assignments and video lessons. This is one of the best things as it includes all the assignments focused on the child's development. If you are working, then this one is best for you because you have to pay less attention to your kid and you can work properly.
Examples of online curriculum:
Time4Learning
Monarch
Power Homeschool
Acellus
Function Academy
Benefits of offline Homeschooling
More children and teenagers than ever before are schooling at home thanks to homeschooling's many advantages. Families desire the benefits of homeschooling, including its adaptability, academic advantages, effectiveness, and opportunity. Some of the advantages include the following:
Academic flexibility.
Family environment.
Community involvement.
Efficient learning
Meaningful learning.
Accommodation to special conditions
Legal acceptance
Final Thoughts
In the era where everything is running through the Internet, it becomes difficult to implement this in your child's education. The offline curriculum is also known as a boxed curriculum for home-schooling, which means that there is no access to the Internet during the learning program. Learning always comes in different forms and various varieties. It doesn't mean you must give online courses, workbooks, the following curriculum, and worksheets. With the help of workbooks and offline worksheets, the students can engage in their books completely.