An LPN-to-RN program is for licensed practical nurses (LPNs) who wish to become registered nurses (RNs). An LPN license and work experience in a healthcare setting are required for admission. Applicants to some schools may be required to take the Test of Essential Academic Skills as well as meet general education requirements.
Students in an LPN-to-RN program develop the skills needed to advance in the nursing field. Because they have greater duties, such as operating equipment and delivering medicine, RNs require more training than LPNs. Physiology, biology, and patient care may be included in LPN-to-RN training.
Passing the National Council Licensure Examination for Registered Nurses (NCLEX-RN) qualifies LPN-to-RN degree holders to become RNs.
How Much Does an LPN-to-RN Degree Cost?
The cost of an LPN-to-RN degree varies based on the curriculum, school, and region. Associate degrees in nursing (ADNs) at public two-year colleges and universities are often less expensive than bachelor's degrees in nursing (BSNs) at private four-year colleges and universities.
Public school ADN program cost $6,000-$20,000, whereas private school ADN program cost $30,000-$100,000. The cost of a BSN program ranges from $40,000 to $100,000. Students may be able to save money by enrolling in online classes or receiving a scholarship.
An LPN-to-ADN program will take 1-2 years to complete, whereas an LPN-to-BSN program would take 2-4 years.
Aside from tuition, nurses should budget for lab fees, books, and any technology that may be required. Most programs include an in-person clinical component, which incurs transportation fees as well as possible pay loss.
Courses in an LPN-to-RN Program
Nurses in the LPN-to-RN program learn the skills they need to provide more advanced patient care. Many nursing schools teach nursing principles and hard skills that nurses utilize on a daily basis. Other LPN-to-RN programs offer nurses the pharmacology, biology, and chemistry skills they'll need in a higher-level medical context. Specialized classes are available in certain schools for students interested in specific specialties, such as pediatric or mental health nursing.
A few examples of coursework featured in an LPN-to-RN curriculum are shown below. These precise LPN-to-RN courses are not available at every school. The descriptions are an example of a curriculum.
Nurses' Pharmacology
Students study the effects and usage of various medications in pharmacology for nurses. They learn how to recognize medication interactions and which medicines to employ to treat certain conditions. Because RNs may give medications to patients, they must be familiar with their pharmacology.
Nursing in the Medical and Surgical Fields
Medical and surgical nursing classes are normally taken in order. These courses address the skills required to care for patients in a variety of medical settings. Caring for individuals with chronic illnesses, patient care after surgery, and drug administration are just a few of the topics covered. In professional healthcare settings, nurses employ a diverse skill set.
Why Should You Pursue an RN Degree?
RNs offer more sophisticated treatment, educate patients, and coordinate care, while LPNs provide basic nursing care. An LPN-to-RN degree allows nurses to expand their careers and take on greater responsibilities. LPNs with prior education and experience can enroll in an LPN-to-RN program to bypass the initial semesters of a traditional RN program.
Annually, RNs earn more than LPNs. The median yearly income for RNs is $26,510 more than that of LPNs and LVNs.
LPN-to-RN programs are available both on-campus and online. Students who desire to work while completing their degree benefit from the flexibility of an online program. The online program typically saves students money by eliminating the expenditures of relocation and public transportation.
How to Become a Licensed Practical Nurse
RN licensing can be obtained through a variety of educational pathways. To take the NCLEX-RN, nurses typically need a BSN, ADN, or associate of science in nursing (ASN). RNs typically have four years of study behind them, including supervised clinical practice.
A BSN is frequently required for nurses who want to take on more responsibilities at work or work in an administrative capacity. A nurse with any degree can still get a licensee. Nurses with a BSN may be preferred by some workplaces over those with an ASN.
In addition to passing the NCLEX-RN, nurses must meet the prerequisites for licensing in their respective states.
On a typical day, nurses work with patients to assess their conditions, record their histories and symptoms, and perform diagnostic tests. They may also administer medication and teach patients how to continue taking their medication at home.
Licensure for RNs
After completing their education, nurses who want RN licensure must take the NCLEX-RN. The National Council of State Boards of Nursing (NCSBN) administers the exam. Graduates must obtain an Authorization to Test, apply for licensure, and pay the $200 exam fee before taking the exam.
After passing the exam, graduates receive licensure from their state. Every state uses different requirements and fee amounts for RNs. The Washington State Department of Health requires nurses to take a professional vocational relationship course and pay $120.
Many states require nurses to renew their license annually, which comes with an additional fee. Some states require nurses to continue their education to renew their licenses. For example, California requires nurses to complete 30 hours of continuing education every year for license renewal.
Several states participate in the Nurse Licensure Compact, which allows nurses licensed in one state to work across state lines. Nurses should check the NCSBN's website to see if their state is included before applying.
How Much Do Registered Nurses Earn?
According to the BLS, RNs earn a median pay that is greater than the median for all workers. Nurses working for the government get more money, with a median salary of $84,490. Wages differ depending on where you work and how much experience you have. Nurses in the worst ten percent make less than $53,410, while those in the top 10 percent earn more than $116,230.
Getting additional education can help nurses make more money. A master's degree is available to nurses who want to further their careers. Nurses with a master's degree can work as nurse practitioners, anesthetists, or midwives, earning an average of $117,670 per year.
Here Are the Best Online LPN to RN Programs in North Carolina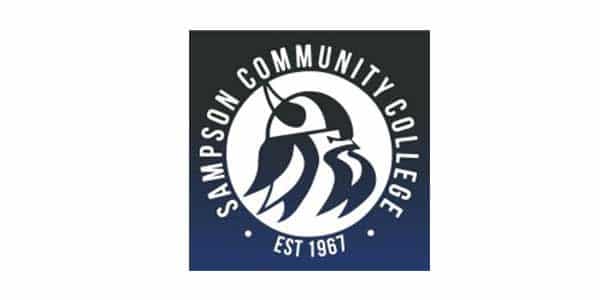 The Associate Degree and Practical Nursing programs at Sampson Community College located in Clinton, NC are accredited by the: Accreditation Commission for Education in Nursing (ACEN).
The LPN to ADN option is a unique two-semester online/hybrid option that includes a clinical component. Although primary instruction will be delivered via the Internet, students are required to return to campus for specified activities such as orientation and tests. It is a limited enrollment associate's degree that traditionally accepts 10 students each fall (subject to change). Students are selected through a documentation and testing process.
How to Apply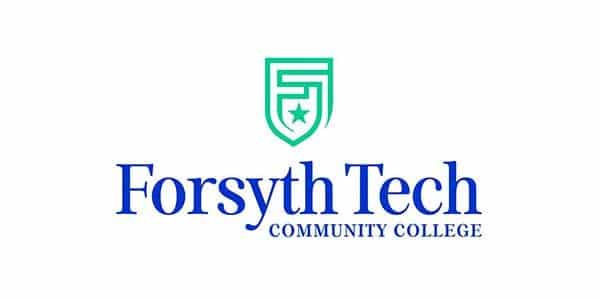 To satisfy academic demands at several levels, Fayetteville State University (FSU) provides both an RN-to-BSN bridging program and an online MSN. The bridge program consists of 32 credits and may be completed in as little as 2 1/2 semesters by full-time students. You'll complete a practical in addition to the advanced nursing curriculum. You may be able to do your practicum at your place of employment if you already work in a medical setting.
The four-semester online MSN program includes coursework in ethical and legal concerns in healthcare, advanced pharmacology, and research evaluation and translation in healthcare. A bachelor's degree in nursing from an approved institution is required.
FSU works to provide ample student services and opportunities for involvement. The nursing school offers several scholarships, an active alumni network, awards, and access to membership in Omega Psi Theta Tau, the international nursing honor society.
How to Apply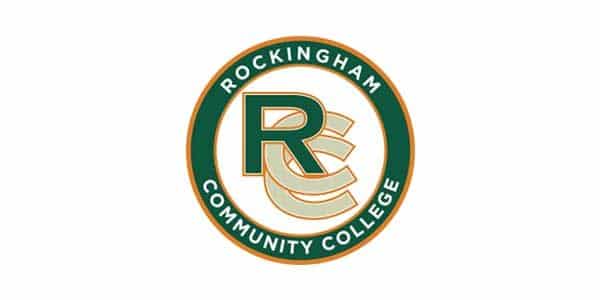 RCC Nursing Director Phyllis Horton noted, "There has been a considerable local demand for the LPN to ADN option within the Associate Degree Nursing program at the institution." "This program has been sought by many of RCC's past practical nursing students as the next step on their route to becoming a registered nurse."
Students in the LPN to ADN cohort will follow the same challenging curriculum as the ADN cohort. However, the manner in which education is delivered will be different. The LPN to ADN curriculum is a hybrid program of study. The program's whole lecture section will be available online.
All clinical activities will take place in the hospital setting with selected activities in RCC's Simulated Hospital located in the N. Jerry Owens, Jr. Health Sciences Building. Students will be on the RCC campus one day each week for campus activities and one day in the clinical setting.
How to Apply
Related:
Easiest RN to BSN Programs Online
University Of South Florida ABSN Program
Cheapest Online LPN to RN Programs