A degree that is designed to prepare students for their best future benefit as forensic science specialists in their practical lives. For a secure future, you must invest your time and money in an institute that will value you and give you the best learning platform.
Forensic scientists are a critical part of society and they connect the lab to the world. For being a good forensic scientist you must have the strength to solve problems, and must be an avid writer and critical thinker. All of this will be possible if you spend your study years in a fine institute.
A degree in forensic sciences gives a vast field of practicality and in the future, you get to avail yourself of several career choices. It is a complex yet interesting field of major studies where science is used to help students to investigate crime and present unbiased scientific evidence in court.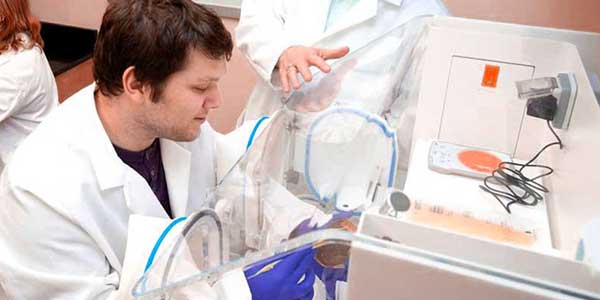 Top Ten Forensic Science Major Institutes in the USA
Are you at a stage in your life where it is difficult for you to make any decision regarding your forensic science major institution choice? Fret not we have got the perfect lineup for you of the top ten US institutes along with their details and what kind of unique offerings they will provide you.
The following list will better help you analyze each aspect and unique feature so that when making the right choice for yourself you will not feel worried. The following institutions have been especially enlisted for students who want to enter into forensic science and the list caters to it from all angles:
A multidisciplinary undergraduate major in applied forensic sciences, dedicated to educating students in science, forensic science, society, and the law.
Students are given a strong foundation in the natural sciences, with which students learn to identify, collect, analyze and interpret forensic evidence.
Including Ted A. Rathbun Osteology Laboratory. Famously known as the Bone Lab, Rathbun features classrooms designed for 12-15 students to take hands-on
courses, including Fragmentary Human Osteology and Skeletal Trauma Analysis. The Lab has a vast collection of human remains, large vertebrate
Skeletons, vertebrate faunal collections from several historical and prehistoric sites, fossil hominid casts, and donated human skeletal remains.
Students also have access to cutting-edge devices, digital sliding and spreading calipers, osteometric boards, and FORDISC 3.0, an interactive computer program used by Forensic Anthropologists for biological profiling.
At the University of Central Florida, the Bachelor of Science in Forensic Science program is aimed at using scientific principles to promote justice.
With tracks in biochemistry and chemistry, students have multiple options to learn their trade. The program is the second oldest in the nation, having been founded in 1974.
The program begins with coursework in forensic sciences, in which students gain experience using specific instruments, performing scientific writing, and conducting scientific investigations.
UCF gives students access to a state-of-the-art laboratory, which features polarized light microscopes, stereo microscopes, and comparison microscopes. With these resources, students learn about the functionality of equipment and practice using them by performing microscopic analyses of simulated forensic samples.
Department of Entomology at Texas A&M University-College Station works "to create and implement the knowledge that improves lives.
In the Forensic & Investigative Sciences Program, that means applying life sciences to scene investigation.
The degree prepares future forensic scientists for collecting, preserving, and using evidentiary information in problem-solving.
The effectiveness of Texas A&M's program is borne out by its work in the community.
Special Mentions:

In 2020, professor Jacqui Aitkenhead-Peterson used her expertise in discovering nutrients in soil and water in human-dominated ecosystems to help find human remains and advance work on a case.
Later in the year, forensic science senior Harlee Schneider received the College of Agriculture's Senior Merit Award for her work in the non-profit Texas A&M Cupcakes and the Youth Adventure Program hosted by the Entomology Department.
The nationally recognized forensic science program at Pennsylvania State University gives students hands-on training in crime laboratory methodologies and crime scene investigation techniques.
In addition to the chance to learn under highly experienced faculty members, students also have access to state-of-the-art crime laboratories and crime scene training facilities.
Students learn the practices of modern forensics through a multi-disciplinary approach that emphasizes hands-on learning.
Whether they're pursuing an undergraduate or graduate degree, students in the program can choose from two educational paths. Those with an emphasis on forensic biology apply biology, microbiology, serology, biochemistry, and molecular biology to criminal justice.
With an emphasis on forensic DNA, the school teaches students how to perform forensic analysis of biological materials.
With the forensic chemistry emphasis, students learn forensic applications of analytical, physical, and inorganic chemistry.
Teachers emphasize learning the forensic analysis of controlled substances, trace evidence, fire debris, ignitable liquids, and firearm residue
Part of the Institute of Agriculture and Natural Resources, the Forensic Science program at the University of Nebraska-Lincoln offers three specific paths.
Those choosing the forensic biology option focus on forensic serology (body fluid identification) and DNA analysis techniques. Following the methods used in operational U.S. crime laboratories, the curriculum includes coursework in molecular biology, forensic biology, genetics, human remains, and immunology.
More than just the name of a hit tv show, the Crime Scene Investigation (CSI) option gives students the skills to collect, preserve and interpret physical evidence.
Following standard crime scene investigation and evidence analysis techniques, students following the CSI path take courses in forensic photography, comparative analysis techniques, palynology, entomology, physical anthropology, chemistry, and biology.
The forensic chemistry option exposes students to laboratory-based chemistry techniques and teaches them how to perform chemical analyses of forensically essential materials. This option features courses in quantitative, analytical, and physical chemistry, toxicology, physiology, calculus, biochemistry, and comparative analysis techniques.
Bringing together the resources of two major universities in the state of Indiana, Indiana University & Purdue University Indianapolis (IUPUI) is one of the nation's best places to study forensic science.
As part of the School of Science, the Forensic and Investigative Sciences program gives students a strong foundation in chemistry, biology, physics, math, statistics, law, and criminal justice. This knowledge prepares students to solve crimes and settle civil disputes through scientific evidence.
The program is aided by a healthy research endowment, which reached over $1.1 million in 2019.
The research focus includes advancements in forensic chemistry, finding new ways to find evidence in controlled substances, trace evidence (e.g., fibers, paint, glass), fire debris, explosives, and explosive devices. Research in forensic biology finds new ways to identify evidence in bodily fluids and other biological material.
While every program on this list features compelling ways for students to advance their forensic skills, few can match Ohio's Cedarville University, which hosts an annual Forensic Science Camp.
In the camp, high school juniors and seniors will get access to lectures on forensic techniques, critical evaluations of episodes of CSI, and an opportunity to collect evidence at a mock crime scene and analyze it in Cedarville's modern laboratories.
The camp illustrates Cedarville's approach to Forensic Science, which takes a Christian approach to the discipline, combining a love of science, a passion for solving puzzles, with a desire for justice.
Crossing over disciplines, CU's forensic science major includes substantial laboratory work, an internship experience at a crime lab, and an emphasis on advanced coursework in the sciences.
A Jesuit institution in the heart of Chicago, Loyola University offers a number of world-class fields of study, including its Forensic Science program.
Combining natural science and criminal justice, the LU Forensic Science program gives students the substantial technical expertise and knowledge they need in their field, as well as soft skills such as critical thinking, communication abilities, and awareness of the scientist's ethical responsibilities in the legal process.
To reach these goals, LU Forensic Science applies a cross-disciplinary approach, bringing together knowledge and technology from anthropology, biology, and chemistry.
Students gain these skills from the institution's state-of-the-art facilities, such as the Quinlan Life Sciences Education & Research Center. At Quinlan, students have access to environmental rooms, a digital-imaging facility, digital molecular analysis equipment, and much more.
There are several criteria by which one can judge the quality of Ohio Northern University's forensic biology program, including its experienced faculty and unique resources.
But the best sign of the school's effectiveness may be the number 96. That's the percentage of graduates who go on to get jobs within the field.
That success rate stems in part from innovative approaches such as ONU's Crime Scene House. In that learning lab, the department draws from real case studies to stage a series of mock crimes that students can investigate.
The house not only gives the opportunity to test their skills but to also learn from the approaches of their predecessors.
Likewise, ONU also offers study abroad programs. These programs allow students to work with the University of Ulster in the United Kingdom, Glasgow Caledonian University, and the University of Eastern Finland, learning from the forensic methods in these countries
Madonna University is the only institution in Michigan with an undergraduate program in Michigan that is accredited by the Forensic Science Education Programs Accreditation Commission.
Taught by seasoned instructors with real-world training in the field, the Forensic Science program allows students to engage in independent research.
MU's faculty helps students make that research suitable for publication in peer-reviewed journals, to give them an advantage when seeking employment or entry into graduate or professional school.
These teachers also serve as mentors, bringing students into the field to provide hands-on experience.
Not only will students gain familiarity with standard protocols employed across the forensic science disciplines, but they will also have the chance to glean from years of experience.
Special Mentions: The program has taught successful alumni such as Brandon Good, 2006 graduate and current Lab Manager in the Biology Unit of the Michigan State Police Northville Crime Laboratory, and 2013 graduate Stephanie Gladyck, who is currently earning a Ph.D. in Molecular Genetics and Genomics at Wayne State University's Center for Molecular Medicine and Genetics.
You Might Want To See This:
Top Picks Rating Based Forensic Science Major Institutes
1. University of Central Florida
| | |
| --- | --- |
| School Information | Rating |
| Location | Orlando, Florida |
| Admission Rate | 44% |
| Graduation Rate | 72% |
| Accreditation | Yes |
| Percent Online Enrollment | 59 |
2. Texas A & M University-College Station      
| | |
| --- | --- |
| School Information | Rating |
| Location | College Station, Texas |
| Admission Rate | 58% |
| Graduation Rate | 82% |
| Accreditation | Yes |
| Percent Online Enrollment | 14% |
3. Pennsylvania State University-Main Campus
| | |
| --- | --- |
| School Information | Rating |
| Location | University Park, Pennsylvania |
| Admission Rate | 76% |
| Graduation Rate | 71% |
| Accreditation | Yes |
| Percent Online Enrollment | 50% |
4. University of Nebraska-Lincoln
| | |
| --- | --- |
| School Information | Rating  |
| Location | Lincoln, Nebraska |
| Admission Rate | 78% |
| Graduation Rate | 66% |
| Accreditation | Yes |
| Percent Online Enrollment | 49% |
5. Virginia Commonwealth University
| | |
| --- | --- |
| School Information | Rating  |
| Location | Richmond, Virginia |
| Admission Rate | 87% |
| Graduation Rate | 67% |
| Accreditation | Yes |
| Percent Online Enrollment | 31% |
FAQs
What is the best major for forensic science?
The best major in forensic science is one that meets your personal and academic goals. You'll get the most out of a program that puts you on a track to success in your desired area of the field. The best schools for forensic science are those that prepare you for careers in the field that interest you.
Moreover, you'll want to find one that's in your budget and delivers courses in your preferred format – online, in-person, or hybrid. This especially goes for adult students who may have complex schedules or full-time jobs.
Is a forensic science degree worth it?
Yes. Earning a forensic science degree can prepare you for exciting and good-paying careers. The BLS predicts positive growth in the number of available positions for forensic science professionals between 2020-2030.
Popular positions like forensic scientist technicians will see a 16% increase in available jobs in the U.S.
How much does a forensic scientist make?
Forensic scientists make well above average wages. According to the BLS, professionals in popular roles, such as forensic science technicians, earn a median annual salary of $60,590. That's $18,640 more per year than the median annual wage of all other occupations in the U.S. The top 10% of earners in the field make a forensic science salary that's more than $100,910 per year.
Bottomline
Now you might make a better decision for yourself if you want to pursue your career in Forensic Science and make a good future out of it. All the above-listed institutions can help you according to your location and convenience feasibility to get the best out of your academic years.
So in order, you can enjoy a good painting off and a fruitful career after your studies. You can further check in on the listed universities' websites and find out your preferred course lineup. All of the best finds have been sorted especially for you so that a future Forensic Science specialist can make him/her self-proud in the practical world.