Dermatology is one of the highly demanding and challenging medical professions in the U.S. and around the world as well. Usually, dermatology costs you a long-term practice and attempting several exams but there is yet another way that is faster than the usual or conventional methods in the USA. This faster track reduces the time limit or the total number of years for you to become a dermatologist in the U.S.
What is a dermatologist?
A dermatologist is a medical professional who specializes in the prevention and treatment of hair, skin, nail, and mucous membrane conditions. These can be more than 3000 different conditions. There are around 44 million visits to dermatologists each year only in the United States. These professionals provide care to people of all ages for conditions including:
Acne
Dermatitis
Hair loss
Skin Infections
Nail problems
Skin cancers
What does a dermatologist do?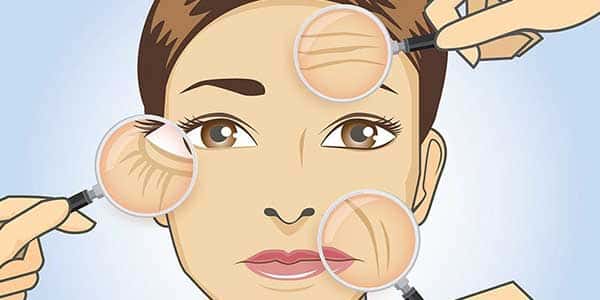 Like other medical professionals, the day-to-day duties of a dermatologist vary. They provide life-changing diagnoses and treatments to restore health, prevent illness, and improve life for both children and adults. Most dermatologists perform several duties that may include:
Meet with patients
Perform several diagnostic procedures
Develop treatments plans
Address cosmetic concerns
Perform follow-up examinations or treatments
The fastest way to become a Dermatologist in the USA: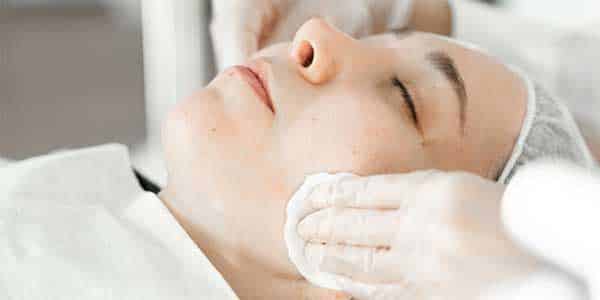 Following the "fastest track" to become a dermatologist in the U.S. you have to go to medical school. For that, you need a bachelor's degree at the minimum at least in the U.S. where a medical degree is considered a Doctor of degree. Most countries keep with the conventional method to become a dermatologist. Several institutions in the U.S. have even toyed with this idea. Since a 4-year M.D. nowadays has been changed to a 3-year M.D. degree by some of the institutions.
When your medical degree is awarded to you at least in the U.S. you have to be chosen to pursue Dermatology. The choice is done by your Medical school or other post-graduate programs you apply to. It is based on how much aptitude you showed for the field of Derma. If you are matched with Derma, then you go on to your Internship and residency in future years in Dermatology. After this, you are licensed as a Dermatologist.
Normal track to become a Dermatologist in the USA:
A dermatologist's training and degree can take up to 13 years on average. However, it can take up to 12 years when we consider the minimum time to become a dermatologist in the USA. These 12 years include the time spent as an undergraduate, in medical school, residency, and all required tests and training.
What steps does it take to become a dermatologist?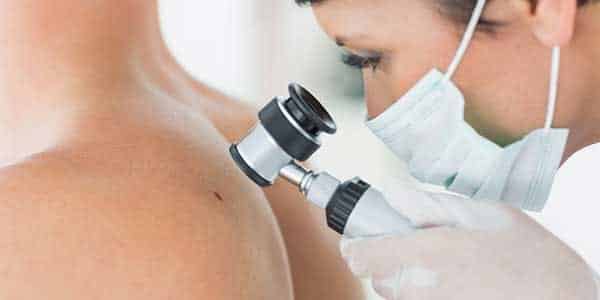 You have to follow these nine steps to become a dermatologist in the US which will be completed within 12 years.
Get a bachelor's degree
Take the MCAT and pass it
Obtain a medical degree
Pass the two components of the USMLE
Finish the residency program
Pass the third portion of the USMLE
Obtain a permit
Obtain board certification
Get a Bachelor's degree first:
In the first step, select an institution and pursue a bachelor's degree. The scientific disciplines that may help you prepare for medical school and the dermatology profession include Biology, Chemistry, Physics, etc.
You must pass the MCAT:
Attempt and pass the Medical College Admission Test (MCAT) before you earn your bachelor's degree. It is a criterion to get admission to a medical school. It is a 7.5-hours exam that includes Biology, Chemistry, Psychology, and Critical Analysis.
Obtain a Medical Degree:
In the next step, you have to select a medical school and pursue a medical degree (M.D.). It is a four years program. The first two years of medical school will be spent primarily in the classroom and the laboratory. Here you will learn the fundamentals of medicine. During the third and fourth years of medical school, you can anticipate participating in clinical rotations with experienced doctors.
Pass the first two portions of the USMLE:
Next, you must pass all three portions of the USMLE to become a dermatologist. The first portion should be taken after your second-year medical school while the second portion should be taken after your third year.
Finish a Dermatology Residency:
In the next step, you must complete a four-year dermatology residency after graduating from medical school. As dermatology is a competitive field, you'll need a good score on the first two parts of the USMLE to get into your preferred residency.
Pass the USMLE:
Then take and pass the last portion of the USMLE once you have completed your residency. You must pass the final component of the exam to obtain a license to practice dermatology.
Obtain a Permit:
You have to apply for a license in the state where you want to work once you have completed all of the schooling, residency, and testing requirements. You have to consult your state's licensing checklist to find out how long your license will last and how to renew it.
Obtain Board Certification:
In the last step, you can become certified by the American Board of Dermatology to show your dedication to the industry and boost your earning potential. Obtaining Board certification necessities include:
Obtaining an M.D. from a recognized medical school
Possess a current dermatological license
Pass the ABOD exam, which is a standardized test
Competing a fellowship in a board-certified specialty. It may be pediatric, dermatology, procedural dermatology, or dermatopathology
Board certification is renewed every ten years
More: Best Optometry Schools in the US
Top Universities with Dermatology Programs in the USA:
Following is the list of three public and five private institutions in the U.S. providing excellent dermatology programs:
Type: Public
Location: Pittsburgh, Pennsylvania 15260
Tuition fee: $59,126
Admission requirements: These requirements include:
Maintain an overall GPA of 3.75 with a Biology, Chemistry, Physics, and Mathematics (BCPM) GPA of 3.75 as an undergraduate. Complete the undergraduate degree within four years.
Type: Public
Location: Irvine, California 92697
Tuition fee: $36,434
Admission requirements: These requirements include:
Applicants must receive an undergraduate degree from an accredited college or university by the time of matriculation. Medical College Admissions Test (MCAT) must have been taken within the three years preceding June 1 of the application year and no later than Sept. 30 of the application year.
Type: Public
Location: Ann Arbor, Michigan 48109
Tuition fee: $44,373
Admission requirements: These requirements include:
The average undergraduate overall GPA was 3.78, and the average science GPA was 3.72.
USMLE Step 1 passing score
Minimum of three (3) letters of recommendation
International Medical Graduates – a separate letter of recommendation from a faculty physician of international stature with whom you have worked is required. The letter should attest to your clinical performance and character
Medical School Performance Evaluation (MSPE)
Medical School transcripts
Personal Statement
Type: Private
Location: Stanford, California94305
Tuition fee: $62,193
Admission Requirements: These requirements include:
Current curriculum vitae. Transcript of the medical school record. Letter from the Dean of your medical school.
Excellence in clinical skills, communication, teamwork, and professionalism.
Compassion, commitment to patient care, intellectual curiosity, and a growth-oriented mindset.
More: Masters Programs at Stanford
Type: Private
Location: New Haven, Connecticut 06520
Tuition fee: $61,140
Admission requirements: These requirements include:
Medical school transcript.
Medical student performance evaluation (MSPE)
USMLE certified transcript of scores.
3 letters of recommendation.
CV and personal statement.
Type: Private
Location: Philadelphia, Pennsylvania 19104
Tuition fee: $57,770
Admission requirements: These requirements include:
An application to the combined Internal Medicine/Dermatology Residency training program.
Completed ERAS application and CV. …
USMLE transcript.
Your Current Curriculum Vitae.
A Dean's letter.
A letter from the applicant's institution Chair or Chair-designee for Internal Medicine.
Type: Private
Location: Philadelphia, Philadelphia 19147
Tuition fee: $58,557
Admission requirements: These requirements include:
Dean's Letter
Chairman's Letter
Minimum of three (three) Letters of Recommendation (your Chairman's Letter may be included)
Medical College Transcript
Personal Statement
Curriculum Vitae
USMLE Step 1 and Step 2
We require U.S. clinical experience to be considered for an interview
ECFMG Certificate (if applicable
Type: Private
Location: Baltimore, Maryland 21218
Tuition fee: $58,000
Admission requirements: These requirements include:
Completion of one year of the course in Biology, one year of general chemistry with lab, one semester of organic chemistry with lab, and 3 semester hours of biochemistry.
24 semester hours of Humanities, Social, and Behavioral Sciences
6 semester hours in Maths
One year of Physics in the lab  
Four years of expected matriculation along with MCAT
Applicants with degrees from foreign language institutions must pass a TOEFL examination
You might need to know the other college's fee for this program then click here…
FAQs
How difficult is it to get into dermatology?
Being one of the most competitive medical specialties to match into, dermatology can be a difficult field for you. According to some. In recent reports, dermatology is in the top five specialties for physician happiness and compensation. Dermatology also offers you a great variety, with patients of all ages seeking help for treatments. These treatments may be medical, surgical, or cosmetic. Dermatology also offers you a high salary which can be a major reason for the competition in it. For these reasons and many more, dermatology is one of the most difficult specialties not only in the USA but around the globe as well.
Is it worth being a dermatologist?
Dermatologists are highly-trained professionals in high demand in the U.S. as well as across the globe. Despite being tiresome and long course dermatology still has many advantages that attract students to pursue a career in dermatology. Some of the keen advantages are listed below:
● Social interaction: Dermatologists have to work with people every day and they can see the same patients repeatedly. It helps them develop long-lasting relationships with the patients and improve their social interaction.
● Attractive salary: Being a dermatologist may earn you a high salary. According to Indeed data, the national average salary for a dermatologist is $288,505 per year. As you gain more experience in dermatology, your income continues to grow.
● Regular working hours: Some doctors can work long and unpredictable hours but dermatologists usually work standard, flexible hours. Being a dermatologist individual working hours may vary from job to job but you may be able to work 40 hours per week.
● Positive impact on patients: Dermatology allows you to help people with their skin infections. It may be fruitful when people get benefit from the treatment dermatologist to provide them so it has a positive impact on the patients and they feel satisfied.
● Working in a low-stress environment: Dermatology appointments are often routine-based. Few skin conditions are life-threatening and dermatologists usually work in a low-stress environment as compared to other medical professionals.
● Opportunity to use new Technology: A career in dermatology helps you get in touch with new inventions and let you use new tools and technologies to solve patients' concerns. Improvements in telemedicine, robotics, and artificial intelligence (AI) are helping dermatologists in their diagnostic and treatments.
What are the disadvantages of being a dermatologist?
Despite being a medical field with several advantages there are still some disadvantages for dermatologists. Some of the potential downsides of being a dermatologist include
● Several years of education: Many professionals have to study for at least 10 years after high school. They even have to complete their internships and residencies which can be tiresome.
● High cost of education: The required education to be a dermatologist can be expensive as you have to work for at least a decade working for the necessary degrees. It can put a financial burden and student loan debts as well.
Challenging conversations: Dermatologists may even have to share bad news with patients. It can lead to challenging conversations for dermatologists. 
● Working in sensitive conditions: Dermatologists sometimes have to treat unpleasant skin conditions which can be challenging for dermatologists. Dermatologists even have to deal with blood.
● Repetitive work under the same conditions: Many of your appointments may focus on the same problems. Conditions like acne or hair loss are usually common, you have to make the same diagnosis and offer the same treatment repetitively.
● A competitive field: Like most medical fields, dermatology can be highly competitive. Many people pursuing their careers in medicine might try to choose dermatology because of the pros discussed earlier.
Does dermatology get boring?
People usually consider Dermatology a boring field as it costs at least 12 years duration for a student. You have to pass several exams, must pass the residency, and must spend several thousand hours in practice which may be proven boring for some students. Despite what people outside the field claim, the practice of dermatology is not that boring. There are over 2000 different conditions you diagnose/treat during their career. Most of these conditions are those doctors have never heard of. Getting in touch with such a diversity of conditions keeps you on your toes and never lets you get bored.
Why do dermatologists get paid so much?
Dermatologists are one of the highest-paid professionals in the USA or across the globe. Dermatology is considered to be a quality of life field which means that demand for these doctors tends to exceed in other sectors of the medical profession. The average salary for a dermatologist is $270, 8056 per year. These earnings can be affected by experience and location. Dermatologists in metropolitan areas tend to earn higher. The cities with the highest pay in the USA include Brooklyn, Queens, NY, Houston, TX, Phoenix, TX, AZ, and Reading, PA.